---
Posted by Charlotte Hayes on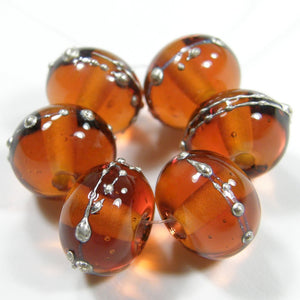 Luxurious rich topaz colored beads are perfect for your Fall jewelry bead collection.   Medium Amber Topaz Handmade Lampwork Glass Beads Wrapped in Fine Silver Glossy transparent medium amber topaz handmade lampwork glass beads wrapped in .999 fine silver with a shiny bead finish.   These gorgeous beads are made using glossy transparent medium amber glass. It is the second shade of ambers with a rich amber topaz brown color. They are a beautiful golden honey color. I have wrapped them with .999 fine silver. They have a shiny glass bead finish.   Qty: 1 bead Measurements: 10-11mm Hole Size:...
---
Posted by Charlotte Hayes on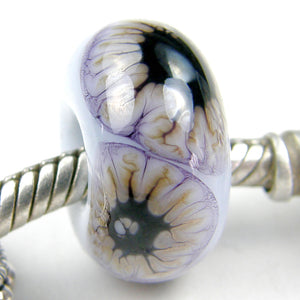 COME SEE MY FRESH NEW LOOK! I wanted let you know about my new updated format for my Covergirlbeads store. I love the new fresh look and how easy it is to navigate. Below are a few items for your viewing pleasure.   GLASS DIAMOND BEADS Shiny Black Handmade Lampwork Glass Diamond Beads with Metallic Bands   HEART BEADS Shiny Lime Green Handmade Lampwork Heart Bead   LARGE HOLE BEADS Who wouldn't love a whole bracelet full of large hole lampwork glass beads?  I personally slip them onto my Pandora bracelet to make sure the hole is large enough to...